Hoagland Law offers the benefit of nearly twenty years of complex real estate and business legal guidance, with personal attention and care of a lawyer who understands your perspective.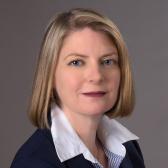 Shannon Hoagland has years of sophisticated real estate and corporate experience, focused on commercial real estate, hospitality, and non-profit law. She is a Board Certified Real Property Specialist, certified by the Minnesota State Bar Association, and is admitted to practice in Minnesota, Wisconsin and Florida.


Shannon's representation focuses on real estate, including sales, acquisitions, leasing, construction, zoning and land use. Her experience includes commercial business parks, corporate offices, shopping centers, retail stores, medical offices, restaurants, hotels and resorts, residential developments, senior housing, supportive housing, and complex brownfields redevelopment. She also provides corporate legal services, including formation of and ongoing guidance to corporations, limited liability companies, and non-profit organizations.

After clerking with the Minnesota Supreme Court, Shannon began her practice with Leonard, Street and Deinard (now Stinson Leonard Street), which was at the time Minnesota's third largest firm with over 200 attorneys. Shannon was a partner in the real estate group, representing developers, non-profits, and government agencies. She then spent three years at Wyndham Vacation Ownership, where she was responsible for legal oversight of resort development and acquisition.